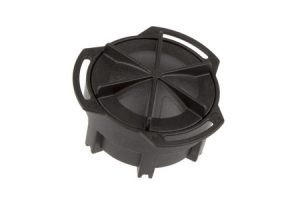 Radon gas can be found in states all across the country, and New York is no exception. In fact, elevated radon levels have been well-documented in New York's Southern Tier. As a result, some state lawmakers are attempting to pass new legislation that would require homeowners to test their properties for radon before selling them.
Meanwhile, many local health departments are working to educate New York's residents about the risks associated with radon exposure as well. Last month, for example, the Genesee County Health Department issued a reminder about the importance of radon testing in conjunction with Lung Cancer Awareness Month.
"Radon can enter your home through cracks in the foundation, walls, joints, dirt floors, opening of sump pump, in well-water supply, and from gaps around suspended floors and pipes," said Genesee County Environmental Health Director Sarah Balduf in a press release. Any home can have high radon levels, whether it is old or new, has a basement or is built on a slab."
In addition to raising awareness about radon gas exposure, Genesee County is also offering short term radon test kits to county residents free of charge. These kits include detailed instructions that make it easy for homeowners to test for the presence of radon gas on their properties. If you live in a county other than Genesee, you can also receive a radon test kit from the New York State Department of Health.
If you're concerned about the presence of radon gas in your home, the team at Radon Zapper can help. We can detect the source of radon gas and implement effective strategies such as sub-slab depressurization to safely remediate the problem. Give us a call or contact us online today to learn more.