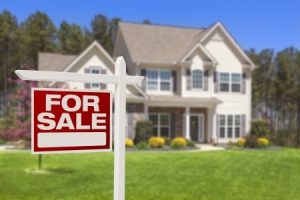 If you've ever bought a home before, chances are you had a home inspection conducted prior to signing a contract. Pre-purchase home inspections are designed to identify a variety of structural and mechanical issues that you might not be able to spot during an ordinary walkthrough. In many cases, however, these standard home inspections do not include radon testing.
Radon testing is straightforward, inexpensive and reliable.
With this in mind, it's always worth investing in a radon test before you decide to buy a home. Elevated radon levels are particularly common in New York's Southern Tier, so it's especially important to get a radon test if you're shopping for homes in the region. It's also important to note that new homes can actually be more prone to the buildup of radon gas because they're better sealed than older homes.
In the event that the test does detect dangerously high levels of radon, it doesn't necessarily mean that you will have to abandon the deal altogether. Instead, you may be able to negotiate with the seller to have radon mitigation conducted on the property before you move in.
At Radon Zapper, we use a proven technique called active sub-slab depressurization to effectively reduce radon levels in homes. This technique involves sealing a home's foundation, and using an active ventilation system to divert radon gas safely away from the home.
To learn more about the radon mitigation services we offer at Radon Zapper, feel free to give us a call or contact us online today!